Bingo Cafe for Mac – No Download Required
Get in the action at Bingo Cafe without downloading software!
Want to play Bingo Cafe games on your Mac? Then register your Bingo Cafe player details now and enjoy all of your favourite slots, bingo and casino games from the convenience of a Mac computer. But don't take our word for it. See for yourself why Bingo Cafe is where all the fun is.
Upon signing up, you can immediately begin playing Bingo Cafe games without being required to download any software. Although downloading Bingo Cafe's free Internet casino software for PC is easy and speedy as can be, Bingo Cafe's web-based casino environment – whereby downloading Mac software isn't required – allows you to take your game anywhere, anytime. Not only that, Bingo Cafe's web-based gaming platform for Mac is just as secure and safe as its download-based online gaming software (for PC computers) since it utilizes the same protection and encryption methods used by most Internet banking systems. So what are you waiting for? Get in the game from a today and start winning again at Bingo Cafe.
Play Bingo
Cafe on a Mac by following these 3 easy steps:
| | |
| --- | --- |
| | Go to Bingo Cafe's Web App |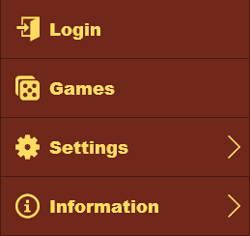 To get to Bingo Cafe's web-based application, hit the 'Play Now' or 'Get Started' or 'Download' button anywhere on the site. There, you'll be redirected to Bingo Cafe's web app.
When entering the Bingo Cafe site on a Mac, you'll always be redirected to the web app after clicking through to the download page.
| | |
| --- | --- |
| | Bingo Cafe Registration |

Before you can play bingo and slots, all that you need to do now is to create your Bingo Cafe player account. Fill in your account registration details correctly and hit the "Start Playing" button.
Your Bingo Cafe signup bonus will be credited to your account upon signing in.
| | |
| --- | --- |
| | Play Bingo Cafe Games |

Congratulations! You have successfully completed the steps required to play BingoCafe on your Mac. You are now ready to play high quality gambling games and make new friends.
At Bingo Cafe, you must be logged in to play the games, edit your personal details, make deposits or withdraw your winnings.
That's it! Bingo Cafe should now be ready to go on your Mac.
Minimum System Requirements
The minimum requirements needed to install and run the Bingo Cafe software on a Mac are:
Mac OS X 10.7 or later
800 MHz G4 processor or faster
70MB or greater free disk space
1 GB Memory (RAM) or greater
Flash Player version 16 or later
Most Apple Mac computers purchased within the last 5 years will meet the Bingo Cafe software requirements above.
Troubleshooting / Mac Installation Problems
How to re-install Bingo Cafe's game software on a Mac:
Delete the Bingo Cafe software from your Mac.
Start the Bingo Cafe download (for Mac) and click "Run" if you are prompted by a security warning.
After the download has completed, open the BingoCafe installer file on your Mac (from your saved location) and follow any steps to complete the Bingo Cafe software install.
Fill in your correct Bingo Cafe account registration details and begin playing.
If you are a Microsoft Windows PC user, visit the .